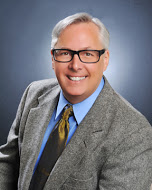 Get to Know Your Realtor
Brian White originally comes from Knoxville, Tennessee. He first moved to Atlanta in 1983, and then to Orlando in 1985 where he worked for the Walt Disney World Company for eleven years. It was at Disney where he honed his excellent customer service skills, and in the "Orlando Historic Revitalization Area" where he learned the real estate business. Brian was first licensed there in 1988 and began his real estate career buying and renovating bungalows in the neighborhoods surrounding this downtown Orlando area. The blossoming Orlando market was the perfect training ground for the hot real estate market of Atlanta, to where he returned in 1996, and worked for twelve years as a key agent with one of the highest producing real estate teams in the state of Georgia.
Five years ago Brian moved his license to Origins Real Estate after recognizing the need to modify his business model to more "hi-tech" form of selling real estate. In this constantly changing real estate climate, Brian understands the need to stay on top of all current, online methods of selling homes. His excellent people skills are still key to his business model, but the old ways of selling real estate simply aren't enough anymore. To be a successful agent in today's market, one must be on top of every form of Internet marketing. Thanks to Origins' robust technical marketing systems, Brian takes full advantage of today's technology in his business every day.
***************
"I have been selling homes since before there was an Internet! But today my focus is on cutting edge, comprehensive, Internet marketing plans. Internet technology not only keeps my listings in front of a much broader audience than has ever before been possible, but it also allows me ample time to devote to each of my individual clients. I still highly value the face to face aspect of my business, but I also understand that embracing today's technology is imperative to a successful real estate business." --Brian
***************
Brian White has been specializing in the Grant Park, Ormewood Park, and East Atlanta neighborhoods since he moved there in 1996. He has had hundreds of successful closings, and has hundreds of loyal clients who have kept him working full time, even through the drastic changes we have seen in our real estate market over the last few years.
If you are considering a move, either as a buyer or a seller, give Brian a call. Customer service is his first priority. He listens to the needs of his clients, and works hard until those needs are fulfilled. Most importantly, Brian understands that his success is dependent upon the success of his clients. For excellent real estate service, call Brian White. 404-285-3991.